Let's Dance with the Experts
July 6 @ 2:00 pm

-

August 17 @ 3:00 pm
Event Navigation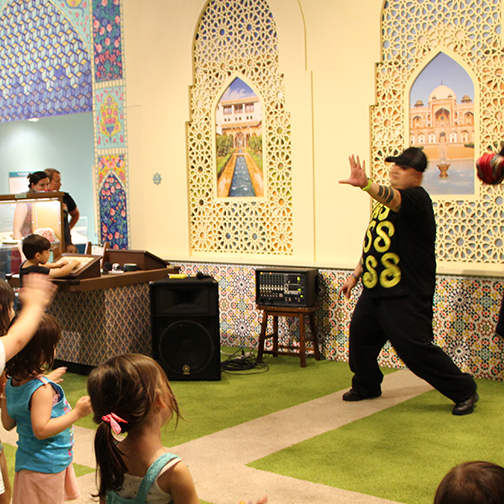 Weekly Thursday workshops invite you to explore dances that span across a multitude of styles and time periods through interactive workshops with dance teaching artists and dance educators.
AlphaKey Club™ presents BOLD Creative Movement
Through creative movement and dance, participants will learn to be BOLD and dance BOLDLY! AlphaKey Club™ focuses on sharing a messages of empathy, confidence and commitment utilizing dance as a new alphabet!
Thursday, July 6, 2017 | 2 & 3pm| Ticketed*
Dance Discovery with Broadway performer Angel Reed
Dance with us in a creative and exploratory environment set to live music with Angel Reed. Angel debuted in the original cast of the Broadway musical Rock of Ages, where she was nominated for an Astaire Award for Best Female Dancer.
Thursday, July 13, 2017 | 2 and 3pm| Ticketed*
Dance Around the world with Stephanie Marrow
Stephanie takes you dancing 'around the world' through different styles of movement with DanceFit! Learn how to get fit, stay healthy, and engage in some dance-based games that will take you from the U.S.A, to the Caribbean, all the way to India!
Thursday, July 20, 2017 | 2 & 3pm| Ticketed*
Dancing together with Dionne Kamara
Dance teaching artist Dionne Kamara provides dancers of all ages with the tools to enable them to dance with freedom, creativity and strength. Join Dionne as she introduces you to a variety of dances from folk dance to the BrainDance with music by African diasporan percussionist Hasan Bakr.
August 3, 2017 | 2 & 3pm| All ages | Ticketed*
Hip-hop Dance Party with Neil Fernando
Dance teaching artist and choreographer Neil Fernando uses pop music, hip-hop and funk to get the whole family movin' and groov'n. Neil has worked with major music groups like the Village People and is on the board of Jersey City Ballet.
Thursday, August, 10, 2017| 2 & 3pm | All ages| Ticketed*
African Diasporic Dance Maxine Montilus
Maxine Montilus shares traditional dances of Haiti, including Ibo, Nago and more!
Thursday, August 17, 2017| 2 & 3pm | All ages| Ticketed*
*Due to limited space, this free event requires tickets for entry. Pick up your tickets in the lobby one hour before the event.
Funding for these programs is made possible with public funding from the Institute for Museum and Library Services, the NYS Council for the Arts and the NYC Department of Cultural Affairs. Additional support comes from the Laurie M. Tisch Illumination Fund and Jody and John Arnhold.
Related Events