In Development
The Namaste Express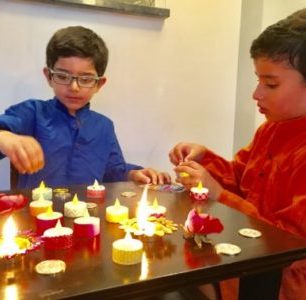 All Ages
All aboard The Namaste Express!
CMOM is developing an interactive cultural exhibit for children to celebrate the rich diversity of India, exploring the regions, arts, cultures, languages, technological advancements, and more. We need your support to bring the exhibit to fruition.
The Namaste Express, the fifth in CMOM's Global Cultural Exhibition and Programing series, will offer families a "train ride" through India. Immersive environments, workshops and performances will enable visitors to experience the wondrous diversity of the country's cultures, geography, wildlife, architecture, and more. Visitors of all ages will enjoy art-making, dance, music, STEM-based experiences (Science, Technology, Engineering, Math), chess, yoga, language, drama, puppeteering, and culinary and mindfulness workshops
For more information,  please contact Ellen Bari.
Donate in support of The Namaste Express »