Upcoming Exhibits
Hello From Japan!
First Floor
Ages 2 -10
Coming in February 2018
The popular Hello From Japan! exhibit will return to the first floor gallery with new art and objects, a manga studio, and a hands-on origami workshop.  
Experience Tokyo's vibrant culture in a new interactive exhibit!
Children will have fun learning about life in present day Japan in this playful, immersive environment. Hello from Japan! is a new interactive exhibit in the Museum's Lower Level Gallery. It will transport families to two distinct areas of Tokyo that exist side by side: one serene and exquisite, the other, too cute for words.
Kawaii Central is a streetscape inspired by Tokyo's bustling Harajuku district, bursting with color, trendy shops and cuter than cute kawaii styles, (pronounced like Hawai'i). Kids sing karaoke, smile for the photo booth camera, serve up a seasonal Japanese meal, and design adorable mascots for their families.
The beautiful, natural Shinto shrine park invites children to build a bridge, crawl through a forest, encounter kami spirits, and make a wish at a wishing tree.
The exhibit highlights how old and new traditions coexist in Japan, giving visitors a family-friendly window into Japanese culture.
Learn more about contemporary Japan through our fun and educational programs for the public, free with admission.
There is also a fun app and game for your family to play: The League of Extraordinary Bloggers. It is a game developed for the Asian Culture Series to explore the Asian cultures featured in the five children's museums traveling exhibits.
This is exhibit was created by the Museum and is part of the Freeman Foundation Asian Culture Exhibit Series, funded by The Freeman Foundation and administered by Association of Children's Museums.
Superpowered Metropolis: An Early Learning City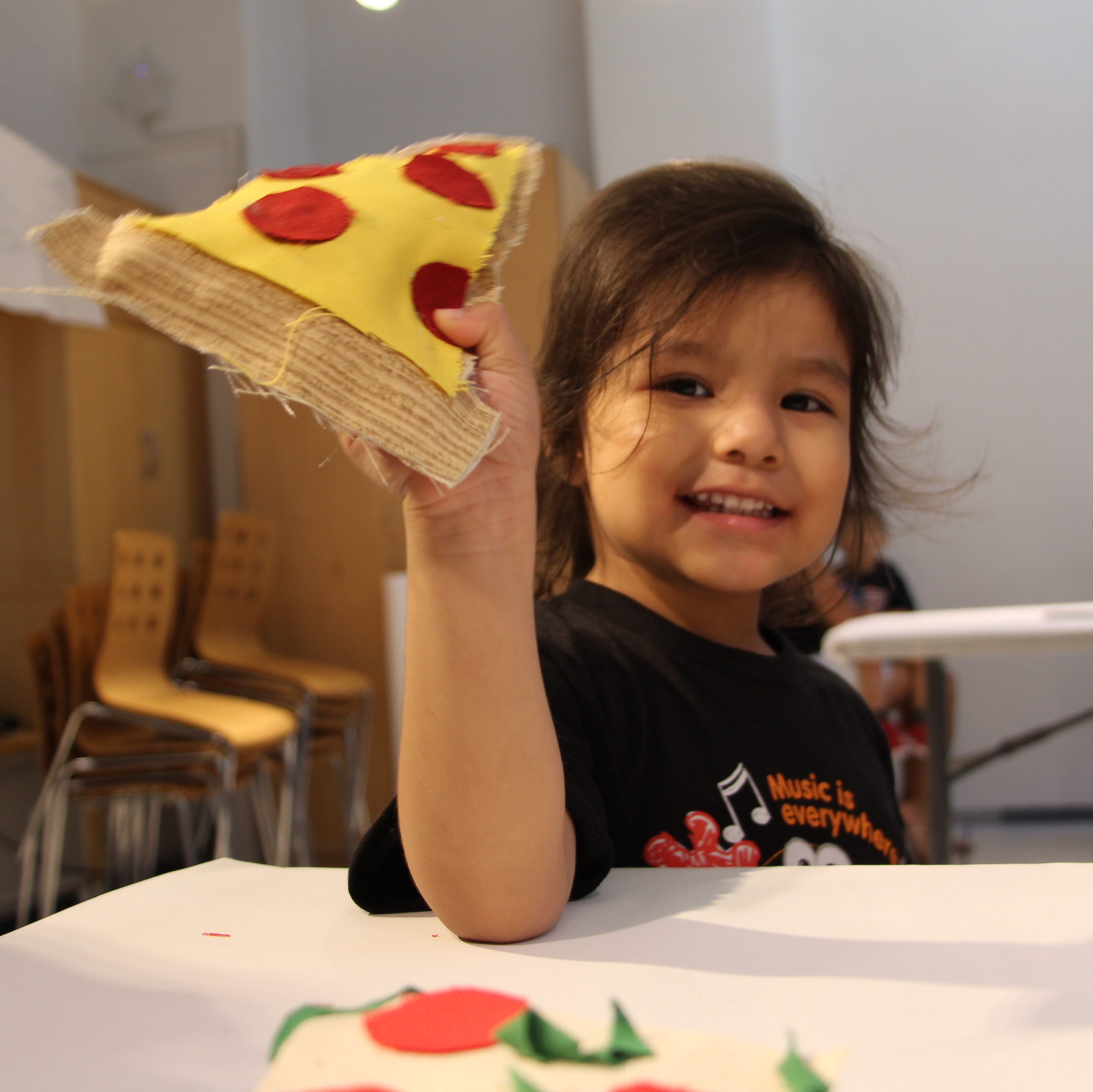 All ages
Target audience parents/caregivers and children ages 0-6
Stay tuned for opening information!
Superpowered Metropolis: An Early Learning City is a hands-on, interactive, and colorfully, immersive exhibition where you are the heroes! New York City's playful side is presented in a new way so that families can build early and essential super-powered skills together.
To support early learning and the development of Superpowered Metropolis at the Museum, donate now.
For more information on the exhibit please contact Lizzy Martin, Director, Exhibition Development and Museum Planning
Make a donation